Welcome to Lone Tom Outfitting!
Lone Tom Outfitting specializes in Bull Elk and Trophy Tom Mountain Lion hunts.
Hello from Paul Janke, owner and outfitter for over 40 years. We pride ourselves in providing you the highest quality hunts for trophy bull elk and trophy tom mountain lion. Hunts are offered in your choice of archery, rifle or muzzleloader. Lone Tom Outfitting conducts full service hunts and drop camps on private land, the White River National Forest and BLM lands.
If you are looking for a summer high country adventure, we also offer summer wilderness fishing and horseback pack trips into the Flat Tops Wilderness area. Contact me so we can plan your mountain adventure today! The best way to reach us - is to call Paul at 970.878.5122.
Thank you for stopping by, we look forward to hearing from you!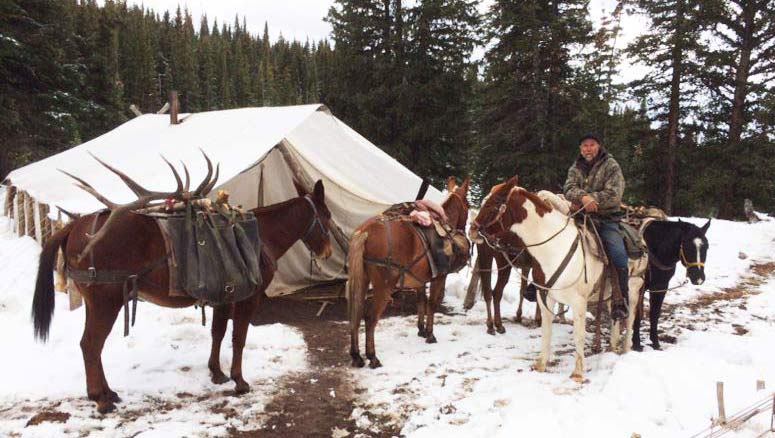 Lone Tom Outfitting is an equal opportunity provider/employer operating under a special use permit on the White River National Forest. Lone Tom Outfitting is licensed (#284), bonded and insured.