Colorado High Country Drop Camps
Lone Tom Outfitting offers two high country drop camps. Hourglass camp is located at 10,600 ft. in elevation in the Flat Tops Wilderness Area of northwest Colorado, and 12 miles from the trailhead. With a 16'x20' tent, this camp can provide for up to 6 hunters at one time. Camp is near good water, firewood is cut for you in advance, and game is packed out from the kill site. Camp is fully stocked with cots, pads, cooking utensils, propane 3 burner and wood stove for heat, as well as propane lights. All you will need to bring is food and your personal gear.
The second drop camp is at Lower Fowler Creek in Big Park with the same set up as the Hourglass camp. It is located at 9,000 ft. in elevation, also in the Flat Tops Wilderness Area of the White River National Forest. This camp is located 3 miles from the trailhead.
We require that each camp have one Garmin inReach for communication.
Contact me so we can plan your drop camp hunting adventure today! The best way to reach us - is to call Paul at 970.878.5122.
Thank you for stopping by, we look forward to hearing from you!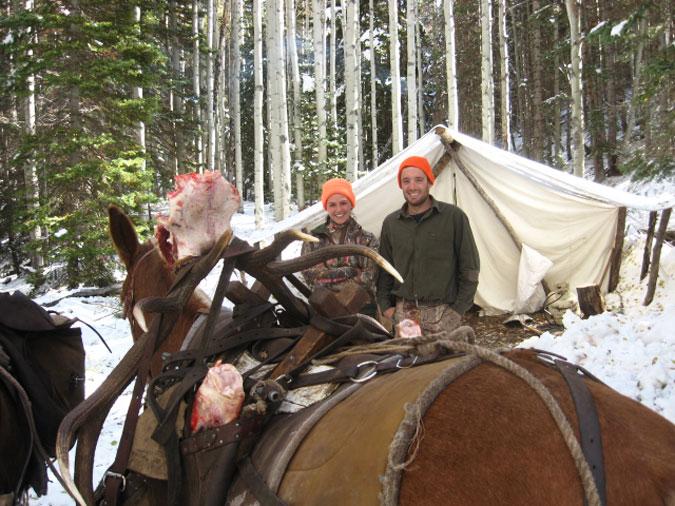 Big Park Drop Camp